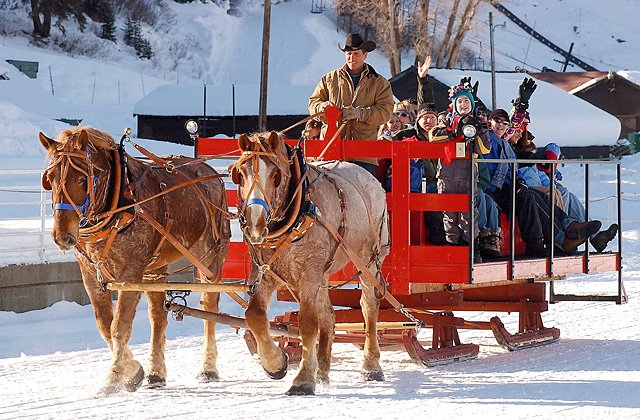 Justin Iacovetto takes guests on sleigh rides around Brent Romick Rodeo Arena.
Stories this photo appears in:
Sleigh rides a popular winter activity
Steamboat Springs prides itself on preserving its rich ranching heritage, and sleigh rides are a big part of that. Sleigh rides used to be as functional as they were enchanting. Horse-driven sleighs were the historical mode of winter travel in the Yampa Valley, allowing ranchers to throw pitchforks of hay to waiting cattle, even in the deepest snow. But times have changed, and some area ranches now look toward tourism to supplement their agricultural endeavors.
October 27, 2006 midnight