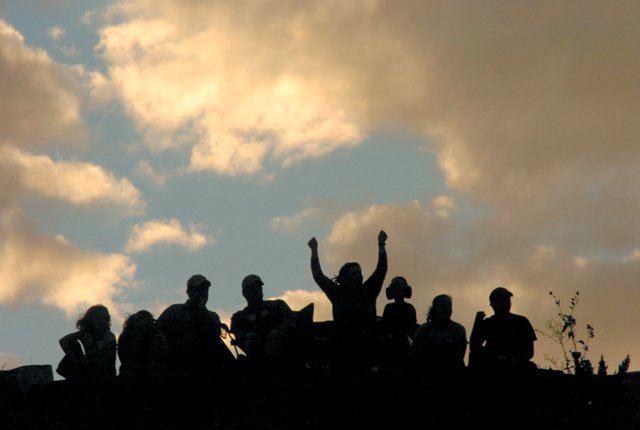 The setting sun silhouettes fans at the Hayden Speedway. Fans come out to cheer for hometown favorites and absorb the track's tradition of summer racing.
Stories this photo appears in:
Tucked into the hills and just two miles south of Hayden on Lincoln Avenue sits the Hayden Speedway.

Behind the scenes at Hayden Speedway
Tucked into the commotion of drivers, mechanics and horsepower and at the base of two trailers stand four men in worn-out jeans, race-inspired T-shirts and with grease on their faces. For the men, it's a quasi-family reunion.