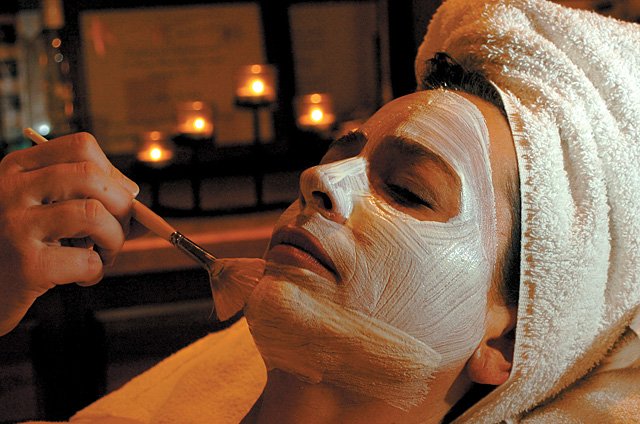 The Waterside Day Spa & Salon specializes in meeting client's needs. Here, Seana Cardillo, one of the spa's owners, gets a facial to help rejuvenate skin and spirit.

Stories this photo appears in:
When your cup of coffee spills all over your white blouse right before a meeting, your cell phone won't stop ringing, you have 90 e-mails in your inbox and you forgot to make your son's lunch before dropping him off at school, it's time to go to a spa.
October 20, 2006 midnight