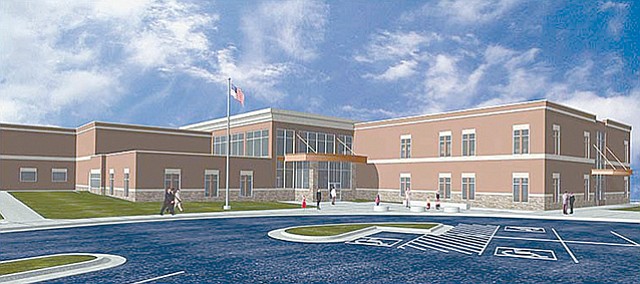 Rendering of proposed Soda Creek Elementary School. Construction of the school would be funded by Referendum 3D, to be voted on in the general election on Nov. 7.
Stories this photo appears in:

School building projects would be funded by Referendum 3D
Soda Creek Elementary School is 51 years old. Strawberry Park Elementary School is too small for its existing and future enrollments. Those are simply the realities, Steamboat Springs School District officials say. Whether anything happens to either building is now in the hands of the voters who live within the school district's boundaries. Referendum 3D, which will appear on the Nov. 7 ballot, is a $29.7 million bond initiative to rebuild Soda Creek and renovate and expand Strawberry Park.
October 15, 2006 midnight