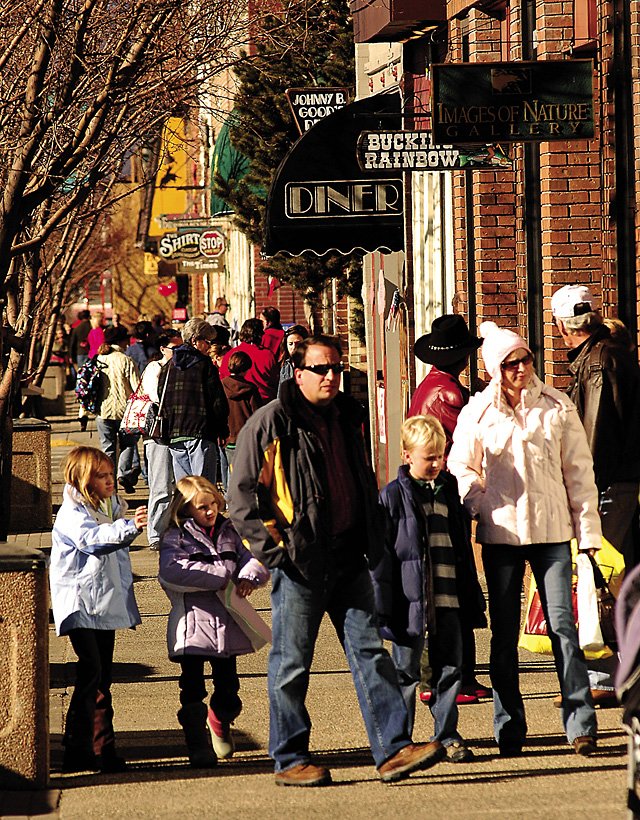 The Muskat family, from left, Paige, Holly, Paul, Lewis and Lisa, shop on Lincoln Avenue the day after Thanksgiving, also known as Black Friday. The sidewalks were filled with shoppers during the biggest shopping day of the year.
Stories this photo appears in:

Business owners excited by heavy downtown traffic
The day after Thanksgiving historically is one of the busiest retail shopping days of the year. But while volume is always high, it isn't always the day with the highest sales volume. In Steamboat Springs, most downtown businesses are busiest the week before and the week after Christmas.