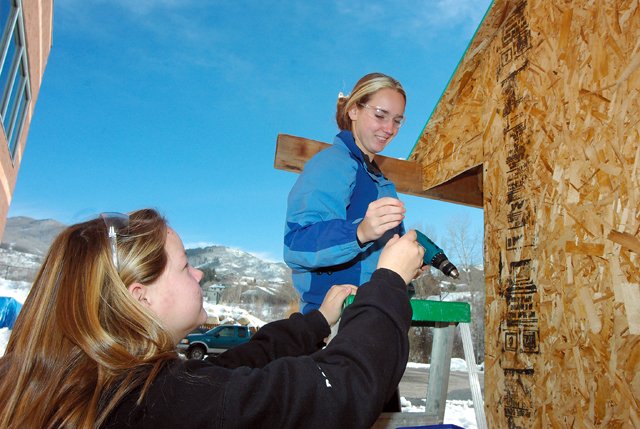 Steamboat Springs High School students Darcy Hornstein, left, and Leigh Thielen work on the roof area of a storage shed they are building in their home repair and construction vocational class. The course teaches students basic skills in framing, electrical, plumbing and design.
Stories this photo appears in:

Committee developing plans to expand programs throughout county
Hayden School District vocational teacher Kevin Kleckler has fielded three calls from Steamboat Springs parents who want to send their children to Hayden because of its vocational classes. But Kleckler's response to those parents hasn't been what they wanted to hear. In fact, he has to tell many Hayden parents the same thing. "We don't have space," Kleckler said last week.
November 20, 2006 midnight