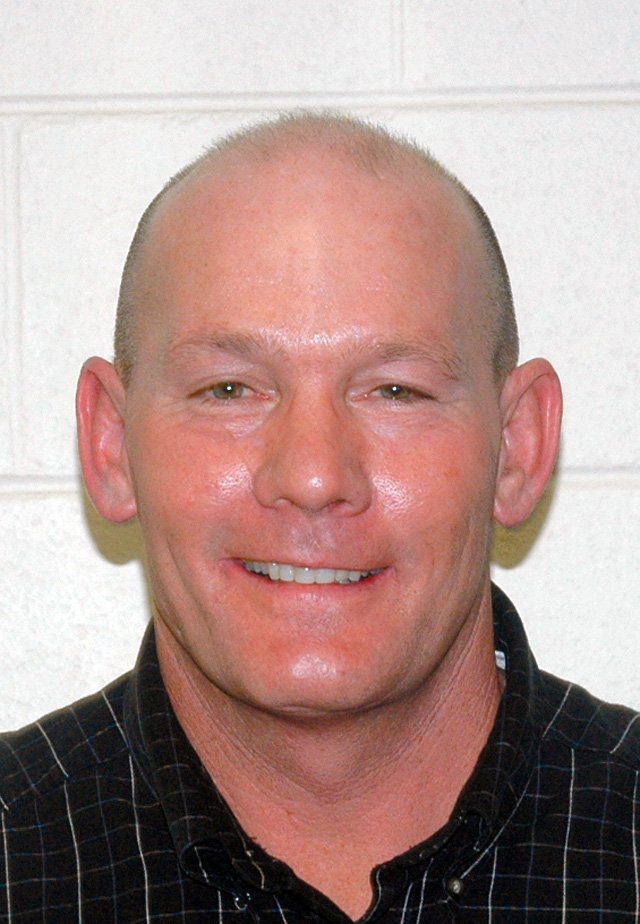 Ray Birch recently was chosen as Hayden's new police chief.
Stories this photo appears in:

Ray Birch says he'll still be part of the Hayden community
Ray Birch's new job will include helping with a review of the Routt County Sheriff's Office's policies and procedures and helping with grant writing. "I love this town, and I love this community," he said. "This might sound a little corny, but I think of it more as them not losing a chief but gaining an undersheriff."
December 14, 2010 5:27 p.m.
Routt County Sheriff-elect Garrett Wiggins has offered his undersheriff position to Hayden Police Chief Ray Birch, who said today that he'll take the job.

Hayden Town Board affirms decision by committee of residents
Routt County Sheriff's Office Sgt. Ray Birch will be Hayden's next police chief. Birch was the top choice of a committee of Hayden residents involved in the search. The Hayden Town Board affirmed the committee's decision Monday.
November 16, 2006 midnight