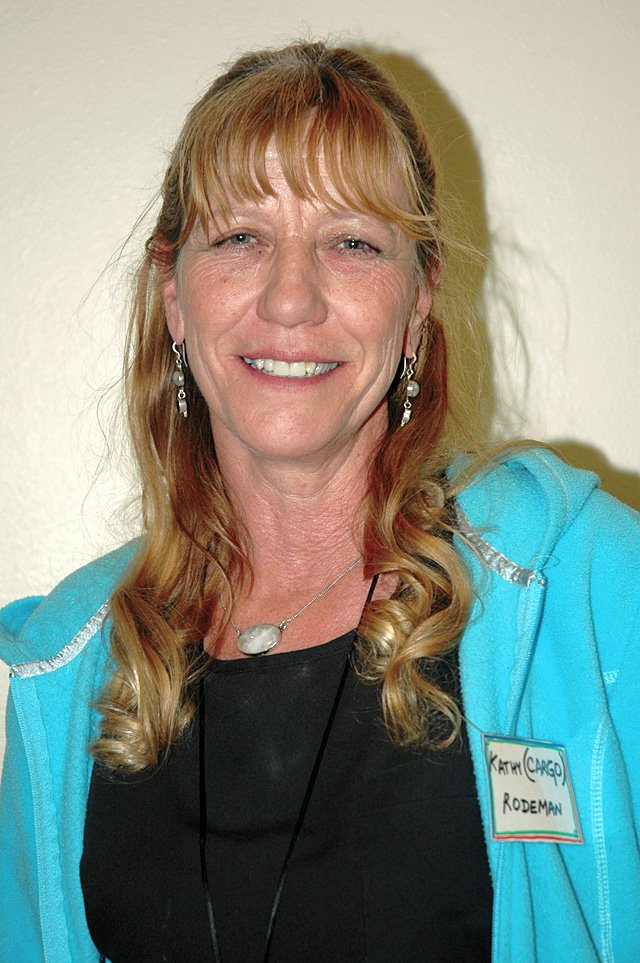 Kathy "Cargo" Rodeman
Stories this photo appears in:
Former Oak Creek mayor Kathy "Cargo" Rodeman filed a civil suit Friday against the Town Board and its former police officials in response to a July 2008 incident in which she was stunned with a Taser and arrested on suspicion of five misdemeanor charges.
Former Oak Creek Mayor Kathy "Cargo" Rodeman filed notice of her intent to sue the town earlier this week in connection with a July 19 incident that included Rodeman being stunned with a Taser by a former Oak Creek police officer.
January 17, 2009 midnight
Kathy "Cargo" Rodeman served as Oak Creek's mayor from April 2002 until this past month, when she resigned in a dispute with the Town Board and some town employees. She has since changed her mind and wants to rescind her resignation. She sat down Friday for a chat with steamboatpilot.com. Below is a partial transcript of that chat:
November 13, 2006 1:15 a.m.