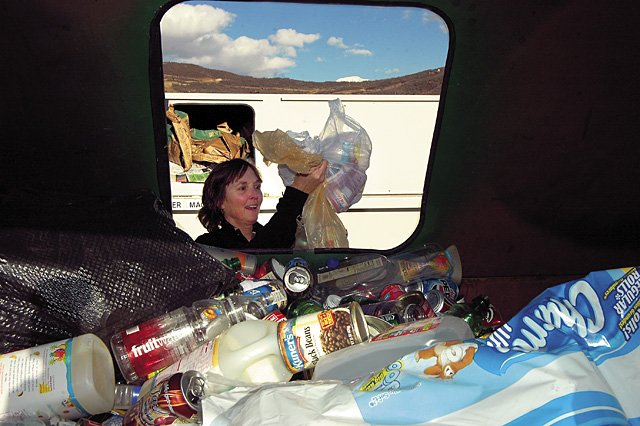 Maggie Glueck says she makes a recycling trip at least once a week. She takes her recyclable material from her home in the country to Waste Management in Steamboat Springs. Waste Management was recognized by Yampa Valley Recycles as Municipal Recycler of the Year .
Stories this photo appears in:

America Recycles Day is Wednesday in Routt County
Yampa Valley Recycles honored a group of five businesses and organizations during a presentation at Tuesday's Steamboat Springs City Council meeting.
November 13, 2006 1:11 a.m.