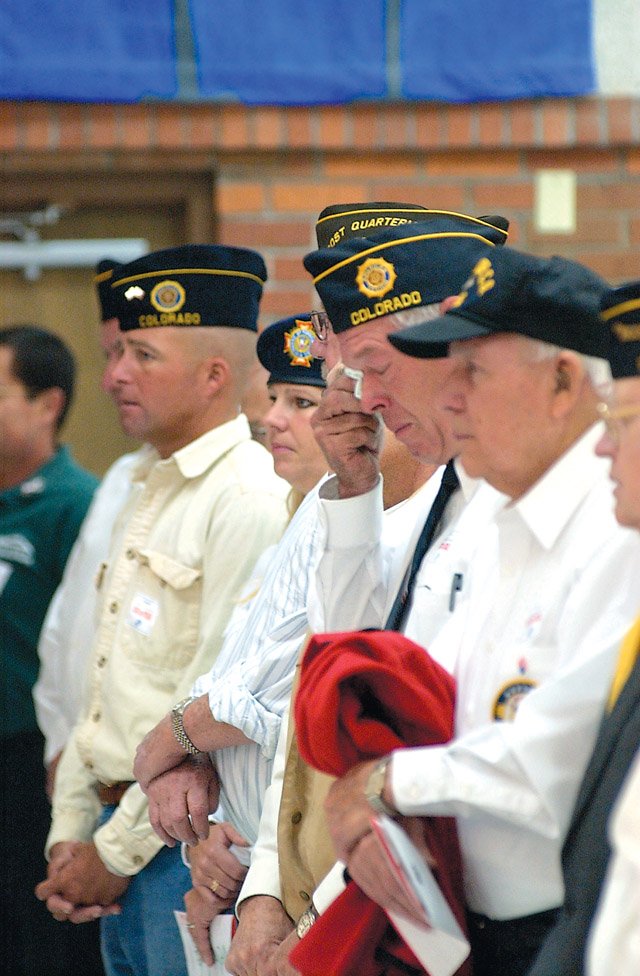 War veterans attending Soda Creek Elementary SchoolÕs fifth graders Veterans Day program last year were touched by the presentation of the armed forces flags and singing in remembrance of men and women who fought in previous and current wars.
Stories this photo appears in:

Veterans Day events remember men, women of the armed forces
There's an old saying in the military that once you take off your uniform, someone else puts it on, Jim Stanko said. Veterans Day is a chance for Stanko, who is the district commander for the American Legion and post adjutant for post 4264 and American post 44, to get to know some of the people who wore that uniform before and after his service in the Army during the Vietnam War. "It's a special day set aside to thank all of those who served honorably in the military, in wartime or peacetime," Stanko said. "Veterans Day is largely intended to thank living veterans for their service and to acknowledge that their contributions to our national security are appreciated."
November 6, 2006 midnight