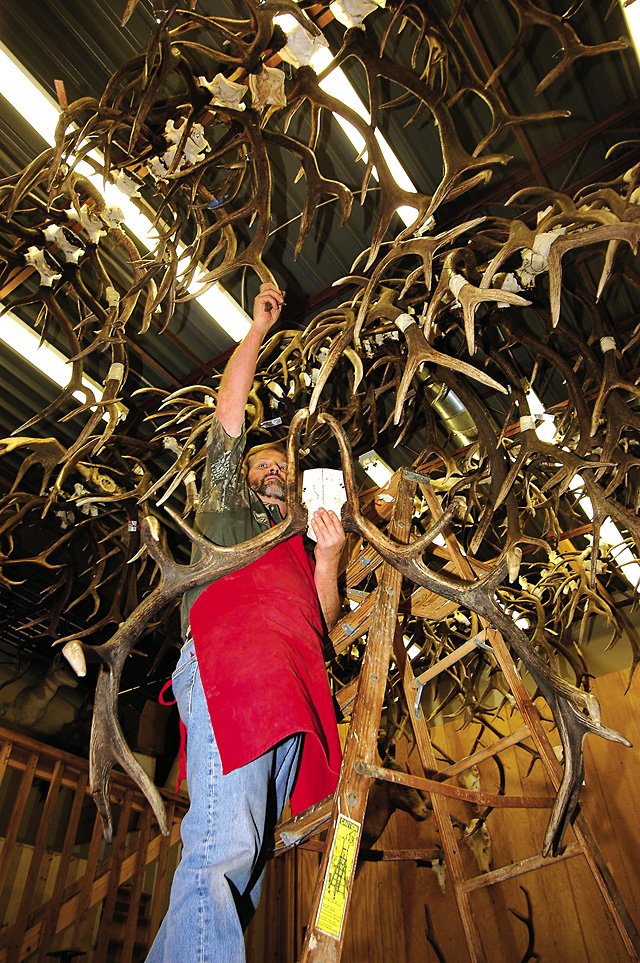 B & L Quality Taxidermist Bob Reinier finds a spot to hang a pair of antlers. After the first two big-game hunting seasons, Reinier's Steamboat Springs shop already is filling up.
Stories this photo appears in:
Through two of the fall's big game rifle seasons, hunters gauge success, eye early migrations
High-country hunting may have taken a brief break during this past week's five-day hiatus between the second and third deer and elk rifle seasons, but that's when the craziness began for the butchers at Steamboat Meat & Seafood Company.