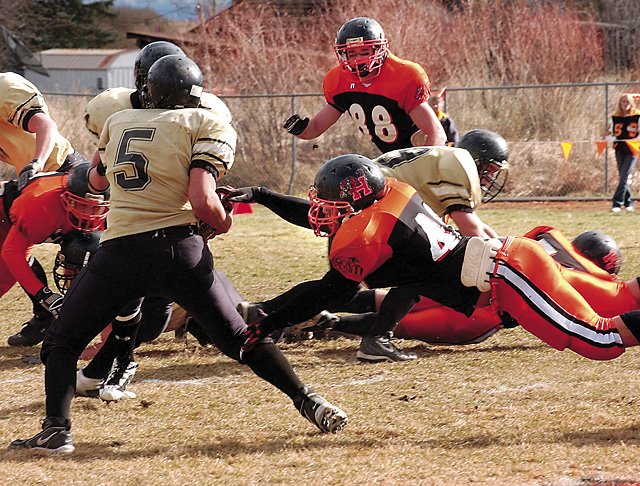 Hayden's Brandon Ford reaches out to strip the ball from Sargent running back Matt Morgan during the fourth quarter of Saturday's 14-0 home victory. The win gives the Tigers home field advantage for their playoff game against Limon next Saturday.
Stories this photo appears in:

Tigers control ball, shut down Farmers' offense to win playoff opener
Hayden defensive back Russell Waugh guessed that five years from now he will remember one thing about Saturday's first-round playoff game against Sargent - the interceptions. The first of Waugh's two picks helped Hayden's defense stave off Sargent's best scoring opportunity, and the Tigers went on to win, 14-0.