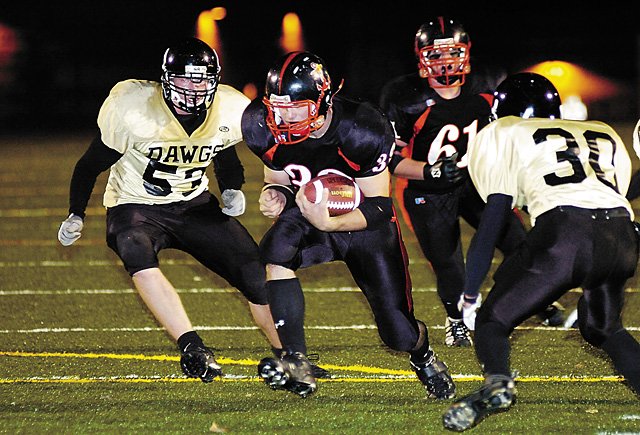 Steamboat Springs runningback Jay Hanley rushes toward the endzone in the second quarter of Friday night's game against Battle Mountain. The Sailors won the game 39-12.
Stories this photo appears in:
Sailors take No. 1 seed with Battle Mountain win
There may not be a word in the dictionary to describe the Steamboat Springs football team's 446-yard rushing performance in a 39-12 rout of Battle Mountain on Friday.