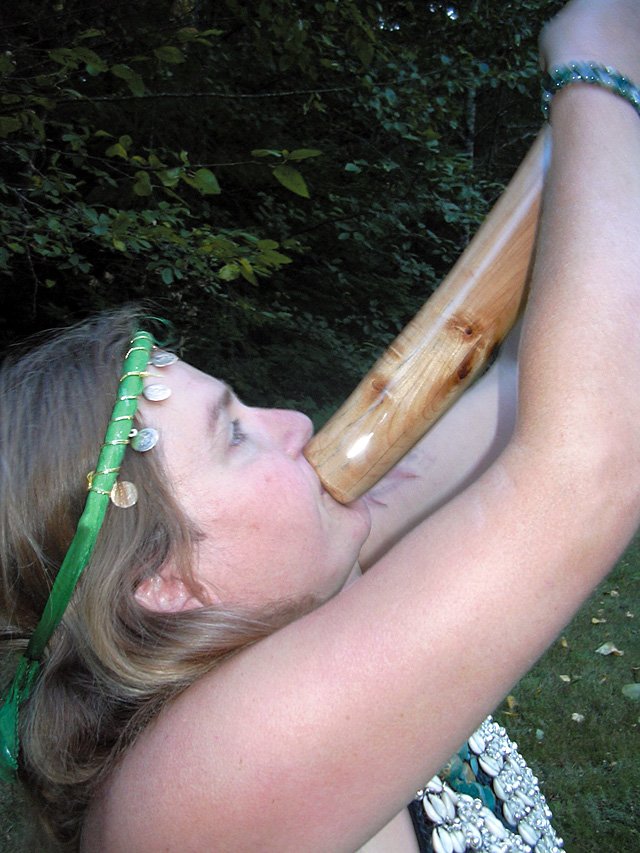 Joy Hughes is having a CD release party Monday night at the Depot Art Center. She will be playing her didgeridoo and belly dancing.
Stories this photo appears in:

Joy Hughes bring the didgeridoo to the Depot
Joy Hughes' sound-healing career began the day a man on the streets of Portland, Ore., asked her if she wanted a brain massage. But instead of actually touching her scalp, the man played a didgeridoo, an Australian Aboriginal instrument that looks like a long wooden pipe and creates a deep, reverberating humming sound.
November 3, 2006 midnight