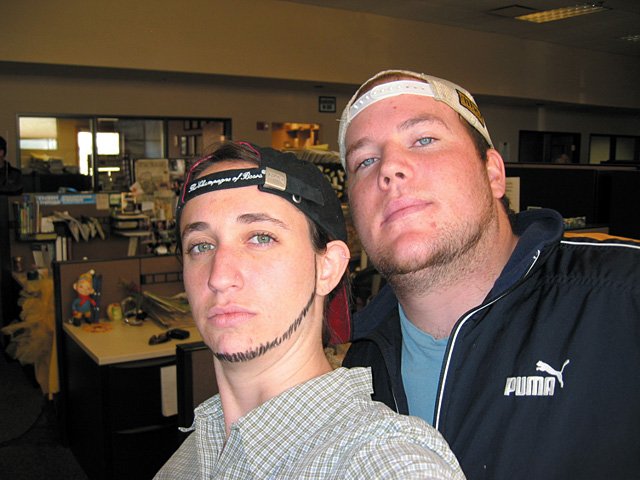 Allison Plean as sports reporter Luke Graham with Luke Graham.
Stories this photo appears in:

I started turning into a teenage werewolf at about 4:30 p.m. Saturday. At 4:45 p.m., I learned Halloween costume lesson No. 1 - do not put on fake nails before you put on the rest of your costume.
November 3, 2006 midnight