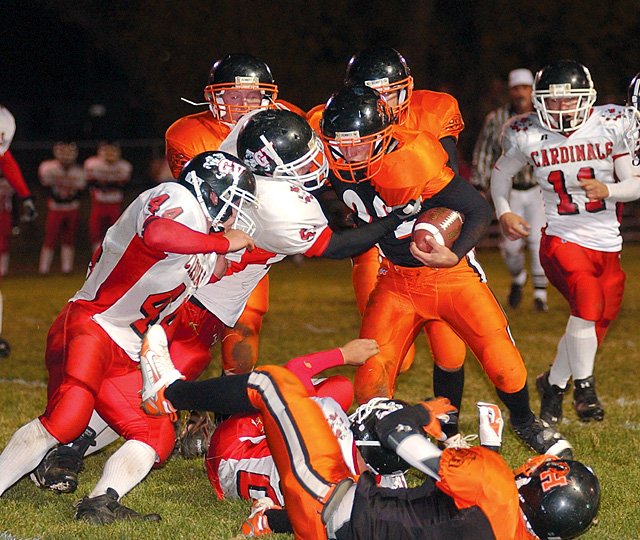 Hayden's Russell Waugh runs into two Grand Valley defensive players during the Tigers' first and only loss of the season. The Tigers are the No. 8 seed in the Class 1A playoffs and will host Sargent in a first-round game Saturday.
Stories this photo appears in:
Tigers secure No. 8 seed, host Sargent on Saturday
Hayden's 21-0 victory against Meeker on Friday helped the Tigers secure an automatic berth into the Colorado High School Activities Association's 16-team Class 1A playoff bracket. The Tigers were awarded the No. 8 seed and the final home field spot. Hayden will face No. 9 Sargent (Monte Vista) at 1 p.m. Saturday in Hayden.