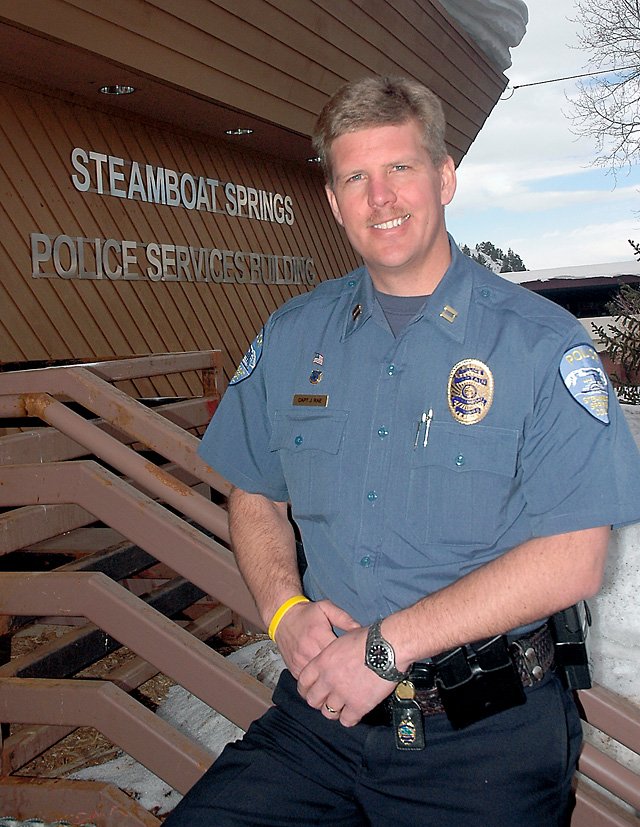 Joel Rae
Stories this photo appears in:
Rae: Marijuana use, DUIDs have "skyrocketed" since dispensaries opened in 2009
Capt. Joel Rae, of the Steamboat Springs Police Department, asked city officials Tuesday night to consider an outright ban of medical marijuana sellers in Steamboat Springs. Rae said Steamboat police are encountering more marijuana in arrests and on city streets.

A compassionate leader for Steamboat police
Joel Rae has seen some very ugly, devastating things during his time as a police officer. But he also has seen beautiful and hilarious moments, as well. Rae has learned that people will call the police for absolutely anything. That includes a bridesmaid panicking because the groom's ring is stuck on her finger.