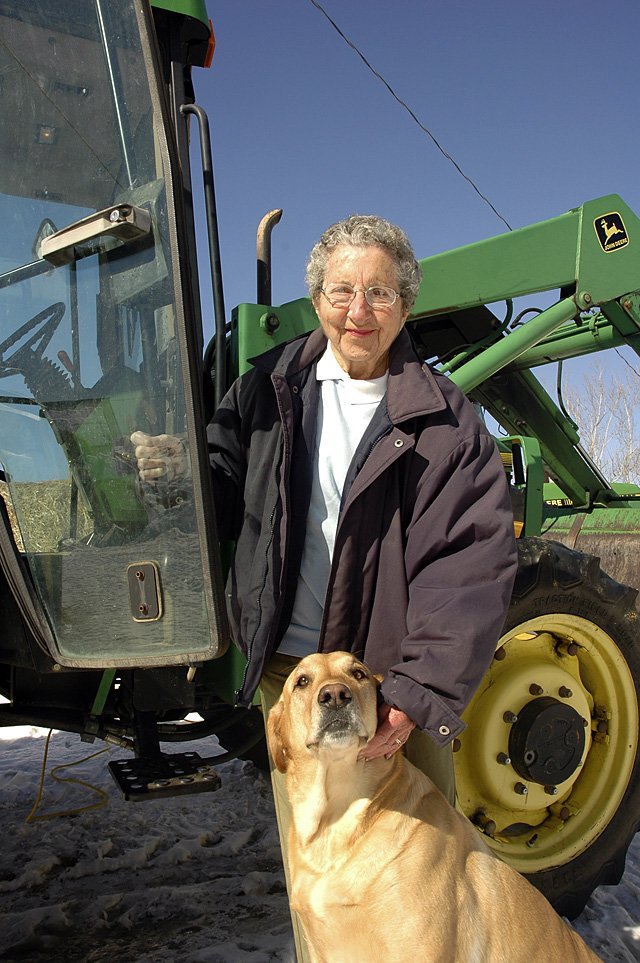 Avis Funk
Stories this photo appears in:

Rancher knows there's work to be done
Each day, Avis Funk rises before the sun is up and eats the breakfast her son, David, makes. Then, she takes the "old-lady pills" that keep an 88-year-old lifelong rancher going. The cattle need their feed. Avis drives the tractor while her son unloads the feed for the cows at the ranch on Bowling Alley Hill on a dark morning outside Hayden.