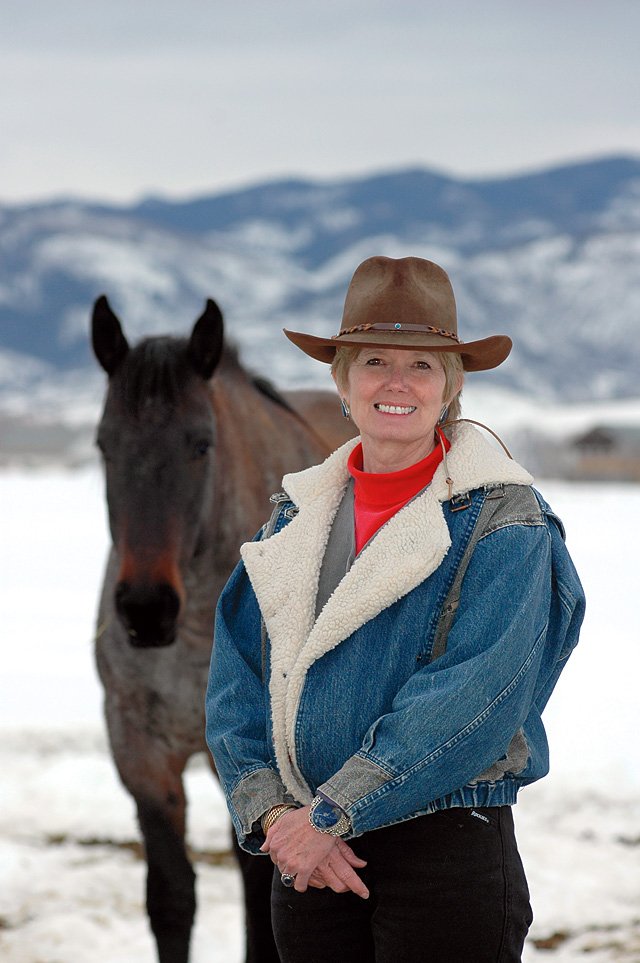 Marsha Daughenbaugh
Stories this photo appears in:
The tradition of the North Western Colorado Bull Sale will live on in spring when regional breeders provide some of their best animals at auction April 16. Yes, it's true, we are looking for a few good bulls to consign themselves into this sale. To participate, bovine bulls must be younger than 26 months old.
You convince your spouse that an overnight, out-of-state trip for equipment parts is a vacation.

Marsha Daughenbaugh was going to leave. After she graduated from high school in 1971, Marsha thought briefly that she might be ready for a new adventure. "I got in my car, and I was going to travel," she said. "But then I got sick, and I stayed around."