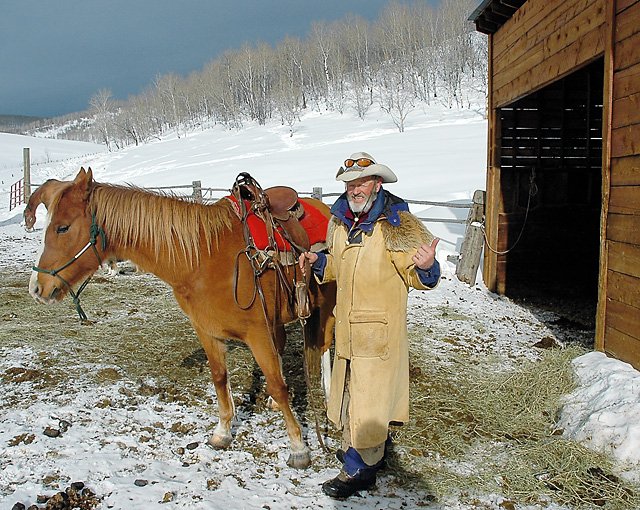 Ray Heid unsaddles a string of horses after a winter trail ride at Del's Triangle 3 Ranch.
Stories this photo appears in:

Ray Heid is the embodiment of the nearly mythical figure that has come to symbolize Steamboat Springs - the cowboy skier. It all started for Ray with a big old swayback buckskin horse that his family kept at the house in old town Steamboat Springs.