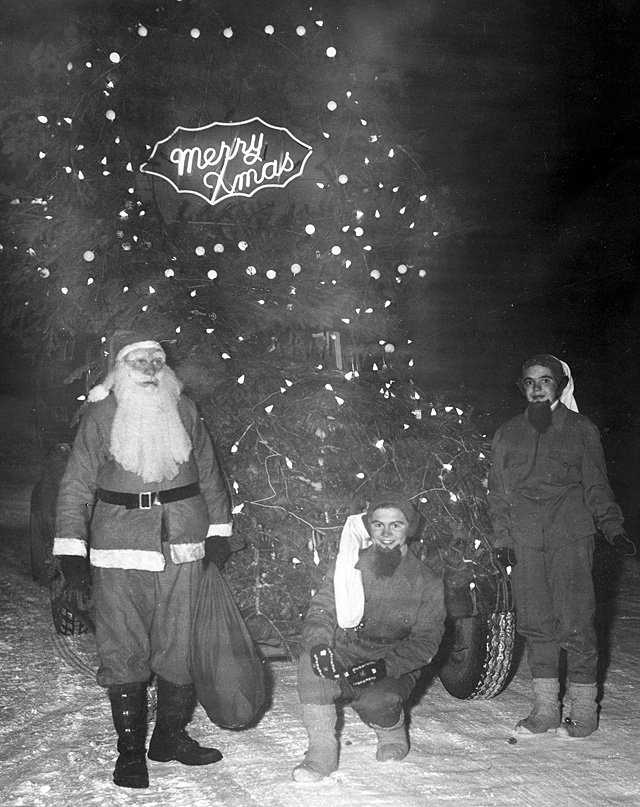 Walter Webber, shown here in the Santa Claus outfit, was well-known for adorning his electrical truck with Christmas trees and pine boughs. He would deliver handmade candy and popcorn balls to children in Steamboat Springs on Christmas Eve.
Stories this photo appears in:
Webber family joins Santa on Hayden streets with treats for kids
As a little girl, Cindy Wright would stay up until 11 p.m. every Christmas Eve waiting for Santa Claus to knock on the door of her parents' Steamboat Springs home.
December 24, 2006 midnight