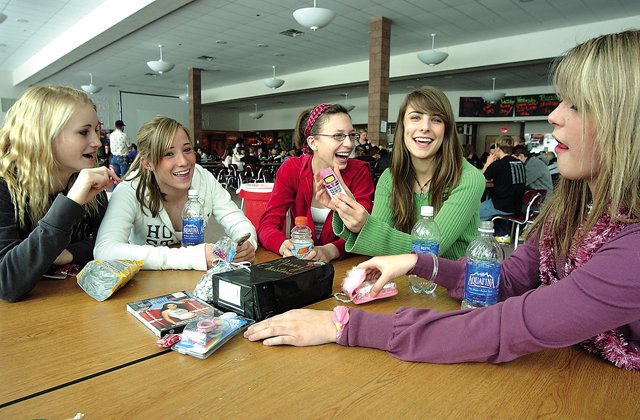 A group of students - from left, Sierra Romick, McKenzie Worden, Bryn Stillwell, Hanna Kurowski and Jessi Eagerton - visit with one another during lunch at Steamboat Springs High School. Josie Pacana argues that the school's lack of diversity affects students' cultural and political awareness.
Stories this photo appears in:
Lack of diversity affects politics of Steamboat Springs students
People may find that being tucked away in a quiet, little mountain town, while relaxing, is not the most cultural experience in the world.