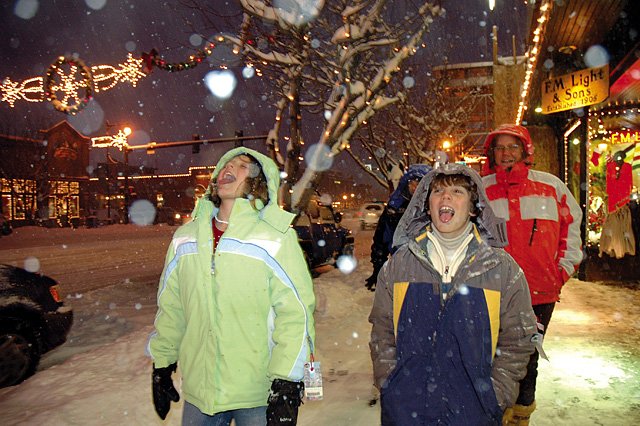 Cristina Pimenta, left, and her brother Bito catch snowflakes while shopping downtown with their parents, Bito Sr. and Melissa, on Wednesday. The afternoon snowfall was a gift for skiers but a nightmare for travelers trying to make it to the Yampa Valley from Denver.
Stories this photo appears in:

Blizzard's effects felt in Steamboat Springs as flights canceled
Other than their home state and second names, Colorado Springs and Steamboat Springs have little in common. But airline passengers flying from Dallas to Colorado Springs found themselves stranded in Routt County on Wednesday afternoon.