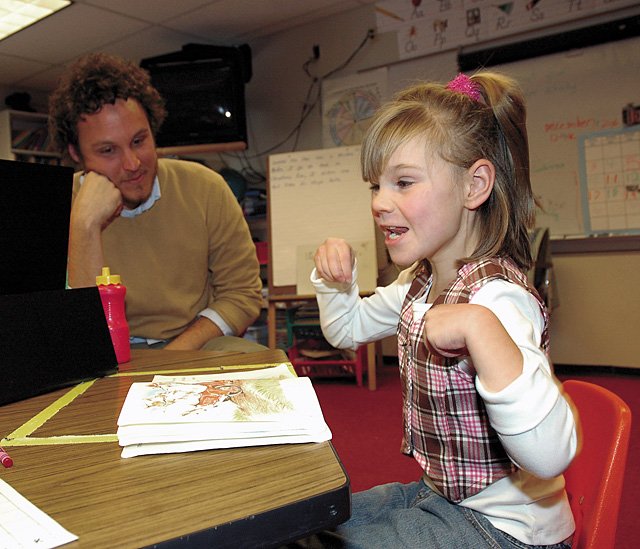 Ellie Zwak, 7, enjoys a book with paraprofessional Drew Finkbeiner on Tuesday at Strawberry Park Elementary School. Ellie was born with a heart problem that required extensive surgery and impacted her motor skills and vision, and she has made remarkable progress in the past year.
Stories this photo appears in:
Ellie Zwak walking with a cane and confidence
Maybe you know Ellie Zwak. Maybe you've seen her around town with her family or walking through the halls at Strawberry Park Elementary School. Maybe you've heard her laugh, sing or make up a story on the spot.
December 20, 2006 midnight