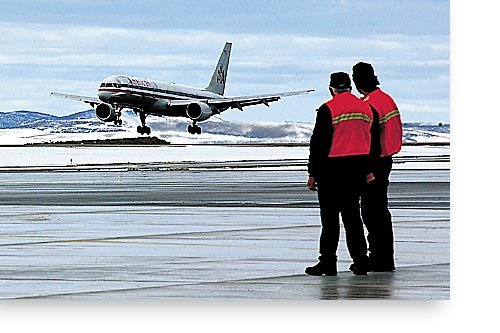 Yampa Valley Regional Airport employees watch the pending landing of an American Airlines winter jet service flight Thursday. Ski season flights ramp up today and kick off the beginning of the busy holiday tourism period.
Stories this photo appears in:

Arrival of winter jet service signals start of holiday tourism
Steamboat Springs' winter jet service got off to a good start Thursday with American Airlines flight 2229 and its 104 passengers arriving a few minutes early.