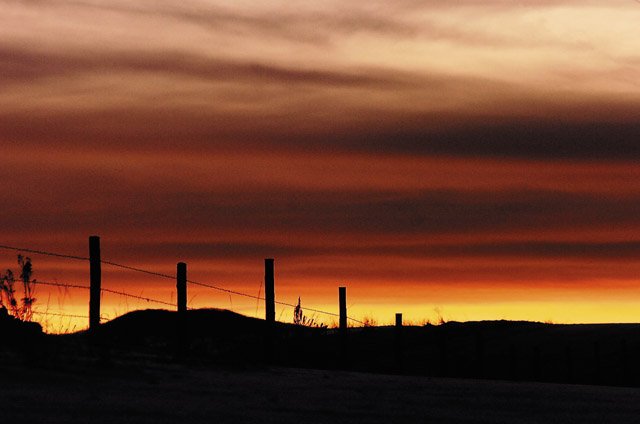 Sunsets like this could be the norm this month and January, when a strong El Niño weather pattern is expected to decrease the amount of precipitation for much of Colorado. This photo was taken west of Steamboat Springs off Routt County Road 33 on Wednesday.
Stories this photo appears in:

El Niño could hurt mid-winter snowfall
The El Niño weather phenomenon could mean Steamboat Springs won't come close to experiencing the abundance of snow that fell over the city and ski area in December 2005 and January 2006, a leading climate researcher said Wednesday.