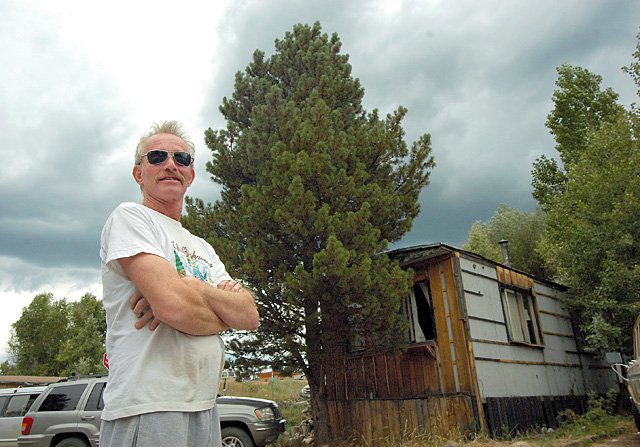 Bruce Kleiman has owned his Westland Mobile Home Park trailer since 1981. He is one of approximately 100 Westland residents losing their homes to the construction of Riverwalk, a multi-use development on Yampa Street in downtown Steamboat.
Stories this photo appears in:
Westland residents to vacate mobile home park by Sept. 26
Next month, the party officially ends for Kleiman and the other 100 or so residents of Westland Mobile Home Park. To make way for Riverwalk, a residential and commercial development that could break ground in March 2007, Westland residents must vacate by Sept. 26. The neighborhood covers more than two blocks of Yampa Street. Residents were first notified of future development in April 2003, when Riverwalk Steamboat LLC, managed by Jim Cook, began proceedings to purchase the more than 2-acre site.