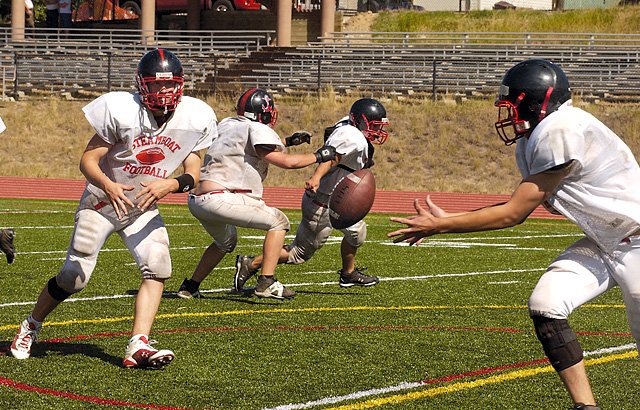 Sailors quarterback Tanner Stillwell, left, pitches the ball to fullback Josh Mangold during Thursday's practice. Coach Aaron Finch complimented his team's effort and told players they could be part of something special this year. The Sailors open the season against Kent Denver at 11 a.m. Saturday at Gardner Field.
Stories this photo appears in:
Sailors football team expects tough game from Class 2A opponent
Call it part caution and part unknown, but Steamboat Springs football coach Aaron Finch is a little leery about Saturday's game against Kent Denver. It's not that he isn't confident. In fact, he is excited and pleased with his team's progress the last two weeks of camp. He just knows that it's tough to judge a team's talent until it gets on the field for a game that matters.