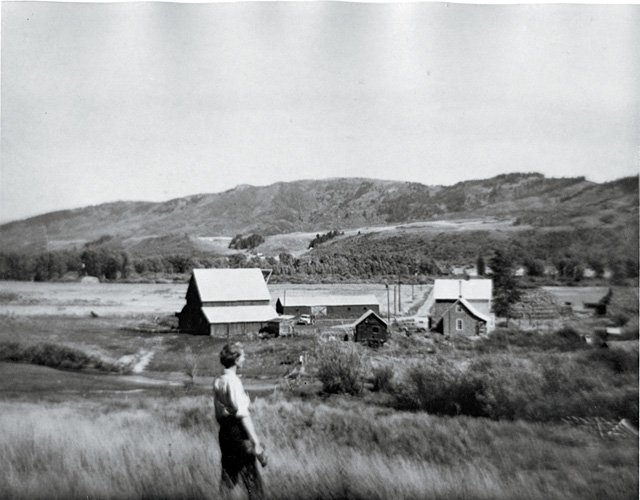 An unknown person looks out across the Fetcher Ranch in 1949. Jay Fetcher will speak today at noon at the Tread of Pioneers Museum about his family's history in the Yampa Valley.
Stories this photo appears in:
Jay Fetcher to speak about family history in Yampa Valley
Fetcher will talk about childhood escapades and the history of his family in the Yampa Valley at noon today at the Brown Bag Lecture at the Tread of Pioneers Museum. The Fetcher family helped shape the ski area as it is today.