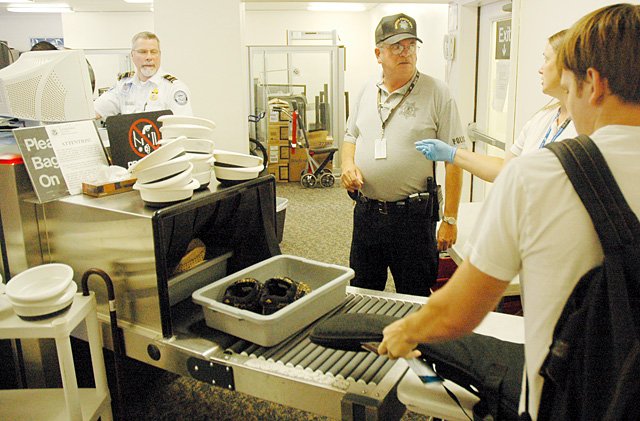 Hayden Police Chief Jody Lenahan speaks with screener Ann Doolin as a passenger goes through security Thursday morning at Yampa Valley Regional Airport. The heightened airport security is putting a strain on the Hayden Police Department because an officer must be present during all passenger screenings.
Stories this photo appears in:

Heightened measures at airport spread Hayden's forces thin
Being prevented from taking a drink on a plane is a minor inconvenience to many air travelers, but the heightened air security measures are causing a serious strain on a local police department. Since Aug. 10, the day after British authorities foiled a terrorist plot involving planes headed for the U.S., heightened security has required an armed law enforcement officer be present when passengers are being screened at YVRA.