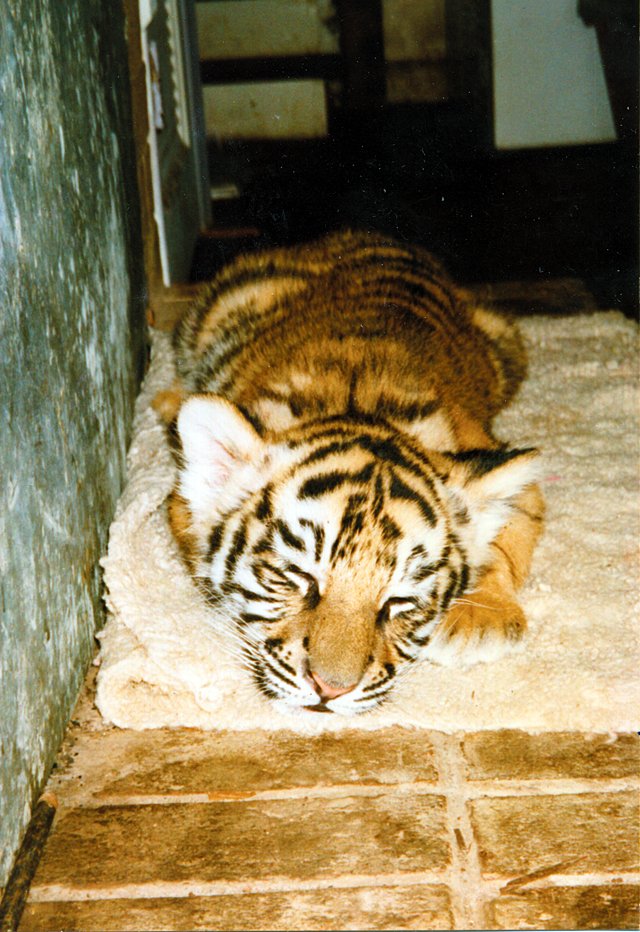 Carmelita, a baby tiger
Stories this photo appears in:

I had some good role models when I was in college. They were these women who could throw a whole chicken over a 12-foot fence and land it in a tire. They were women who rolled out hundreds of feet of chain-link fence in the rain. One had an arm mangled by a black leopard without shedding a tear.