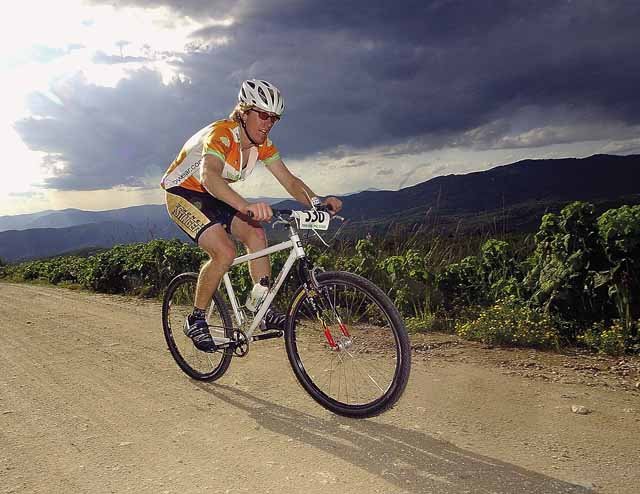 A mountain biker climbs up Buffalo Pass during last year's hill climb. The Buff Pass Hill Climb, one of the toughest races of the summer, is a tradition in the Town Challenge Series.
Stories this photo appears in:

Continental Divide: Gives bikers the option of spending the day or a few days on the trail. Get a break from the crowds at the more popular rides, but remember that bikes are not allowed in wilderness areas.
Buffalo Pass Climb next part of Town Challenge
The 2006 Buffalo Pass Hill Climb has arrived for Steamboat Springs Town Challenge mountain bike racers.