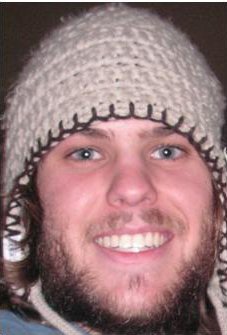 Sean "Luke" Forney
unknown - November 18, 2013
Sean Luke Forney, beloved and cherished son of Greg and Julie and treasured brother of Scott tragically passed Nov. 18, 2013. We celebrate his life, his spark, his love and his incredible being. Sean was welcomed into our lives on March 2, 1989. What a celebration was enjoyed on that day. Throughout his life, Sean held a deep and abiding love for his family and friends. It was a love that was evident from the beginning and radiated throughout his all too brief life.
Sean and his family moved to Steamboat Springs while the boys were in elementary school and quickly joined the Steamboat Springs Winter Sports Club. It was there that Sean really honed his keen ski racing skills with the Winter Sports Club and where he also earned many friends. Sean was thrilled to work as an instructor at the Steamboat Ski School. Sean's smile was epic, brilliant, infectious, and easy. This smile undoubtedly lit the way for his students.
Sean loved these mountains and mountain sports that so enrich our lives. Sean was quick to share these skills with patience and kindness. He was competitive but it was a joyful, exuberant competitiveness which encouraged others and built great friendships and camaraderie. Empathy and compassion were always in his character and his leadership in football as team captain, lacrosse and skiing gave much pleasure to all.
Sean was a lovely and joyful old soul. Sean was the first days of spring.
A comforting memorial will be held this Wednesday, November 27. Please meet at the base of the gondola at 3:30 p.m. Services will begin at 4 p.m. at top of the gondola, Thunderhead Lodge. Please dress warmly.