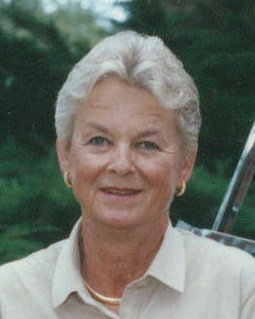 Myrna Keatley
Boulder
August 30, 1930 - May 23, 2012
Myrna Keatley, 81, of Boulder, passed away at her home May 23, 2012, after an extended illness.
Myrna was born Aug. 30, 1930, in Smith Center, Kan., to Delbert and Velma (Shrader) Clark. The family moved to Boulder when Myrna was 6. She graduated from Boulder High School in 1948. She was the Queen of the Boulder Pow Wow as a teenager.
On Valentine's Day in 1950, she married J. D. "Chuck" Keatley in Boulder. They enjoyed 50 years of marriage. Myrna began working at the Boulder Medical Center for Dr. Greenlee as an optician's assistant and continued working at the center for 38 years.
Myrna was an avid skier and she and Chuck spent endless hours skiing the slopes of Steamboat Springs among their extended Werner-Walker family of friends. She and Chuck were charter members of the Boulder Country Club and throughout 50 years enjoyed any leisure time on the course. They were very competitive golfers and played in many tournaments, including several pro-ams.
Myrna is survived by her sister Roberta McClintock, of Longmont; two nieces; and a nephew. She was preceded in death by her parents and her husband.
A graveside service scheduled for family and friends is at 11 a.m. May 29, 2012, at Mountain View Cemetery in Boulder. In lieu of flowers, memorial contributions may be made to Hospice Care Center of Boulder and Broomfield Counties or to the Longmont Humane Society in care of Vessey Funeral Service, 2649 E. Mulberry St., A-1, Fort Collins, CO 80524. Please sign the guestbook and leave a condolence for the family at www.vesseyfuneral
service.com.