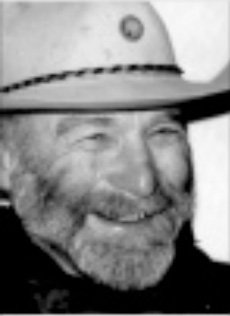 Dan Heinz
Pah Rah Mountains
unknown - April 30, 2012
Dan Heinz, of Nevada's Pah Rah mountains, died peacefully at home April 30, 2012, at age 75.
A tough, bearded outdoorsman of the first order, Dan's storied career as a U.S. Forest Service ranger led to another in conservation, in defense of wild lands and wildlife. Dan cultivated activists like he shepherded the land at the high-mountain home he shared with his wife, Karen Boeger. He was co-founder of nonprofit organizations American Wildlands and Public Employees for Environmental Responsibility, and he served as board member of many other conservation organizations.
An outfitter, guide and black powder enthusiast, his hunting stories have been recounted around many a campfire. He spent a lot of time in the Yampa Valley.
In addition to his five children, John, Anne, Joan, Madonna and Mark, and 10 grandchildren, he leaves Karen, her children Patrick and Carolyn Tanner and granddaughter Ruby, of Reno.
Donations in Dan's honor will be gratefully accepted at Backcountry Hunters & Anglers or any conservation organization of the giver's choosing. A celebration of Dan's life will be held Aug. 4, 2012 at Washoe Pines Ranch in Nevada.