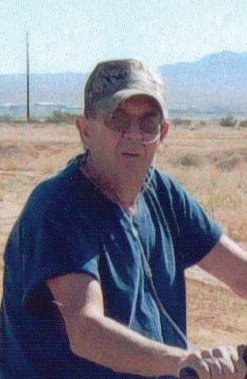 Gordon L. Weiss
unknown - November 18, 2011
Former Steamboat Springs resident Gordon Weiss passed away Nov. 18, 2011, from cancer. He was 66.
Gordon lived in Steamboat for 18 years and for the past five years in Kingman, Ariz. 
He is survived by his wife, JoAnn Weiss; his three children, Tanya (Weiss) Warning, Tony Weiss and Tasha (T.J.) Weiss; mother Lucille Weiss; sisters Francis Berggren and Connie Weiss; brother Wayne Weiss; and grandchildren Amanda and Lacey Warning, Courtnee and Shelbee Weiss, Kali Weiss and Kiera Faucett. 
Gordon grew up in the Imperial, Neb., area. In Steamboat, he worked at Stambaugh Motors, Steamboat Premier Properties, TDS and RSC. Gordon served in the Army during the Vietnam War era in the Army Security Agency in Turkey. 
Gordon loved to hunt, fish, camp, build stuff in his garage and spend time with his family. He will be greatly missed by so many friends and family from all around. 
Donations to the Gordon L. Weiss Memorial Fund are greatly appreciated. Call Alpine Bank at 970-874-0922.
A celebration of life is at 4:30 p.m. June 23 at Lowell Whiteman Primary School, 818 Oak St. The ceremony will begin with military honors and a slide show of Gordon with appetizers and drinks. Send cards to JoAnn Weiss, 1095 Cholla Circle, Kingman, AZ 86409. Call Tony at 970-846-5035 or JoAnn at 970-846-9670 with questions.