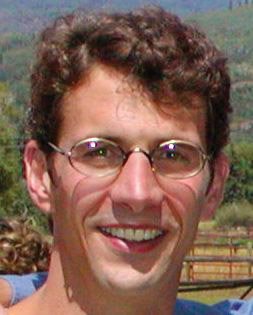 Jonathan Michael Wheby, age 40, of Oak Creek, died March 11, 2011, by his own hand, probably somewhere in Moffat County. His remains have not yet been recovered.
Jonathan was born June 15, 1970, in Evanston, Ill., the youngest child of Judith and Frank Wheby. He attended public schools and graduated from Evanston Township High School in 1988. After graduating from the University of Colorado with degrees in art history and French, Jon taught English in the Peace Corps in Ghana, then returned to Colorado, where he would spend the rest of his life.
It was in Colorado where he followed his passions for biking, mountain sports, volleyball, marathoning and a free-spirit lifestyle. He made his living through Thai massage, for which he studied at Wat Pho and elsewhere in Thailand. During this period, Jon and Chula were married briefly and divorced, but they remained friends. Jon made dozens, if not hundreds, of friends during the final 15 years of his life in which he called Colorado home.
Unbeknownst to family and friends, Jonathan was evidently tormented during his last years by an emotional state that was so severe that it caused him to lose all hope for a satisfactory future. He successfully concealed this condition, causing his disappearance to shock us, one and all, and to shame us for not perceiving his anguish in time to help him overcome it.
Jon is survived by his father, Frank; older brother, Christopher; aunts Gayle, Ellen and Alice; former wife, Chula; and many cousins.
He was predeceased by his mother, Judith; his older sister, Katherine May; his paternal grandparents, Albert and Katherine; and his maternal grandparents, Michael and Helen.
A service in Jon's memory was held in Oak Creek shortly after his disappearance. No additional services will be held.
As a final thought, nothing seems to be more appropriate than the written last words of Jonathan himself. In his farewell note, he wrote: "At a very young age in defiance of the sadness and suffering around me, I vowed that my life was to be enjoyed. In general, I have had great success. I have done many amazing things and been to many incredible places. I have had such a good time and I have laughed and loved and been happy. I have even experienced the surreal and mystical wonders that have no words to describe them. I feel lucky and fortunate to have had all the opportunities offered to me, and proud that I grabbed them and had so much fun along the way. I am blessed with an abundance of friends and have had blissful lovers."
And with those thoughts, Jonathan drove into the high desert of Northwest Colorado and has not been seen since. May he rest in peace.