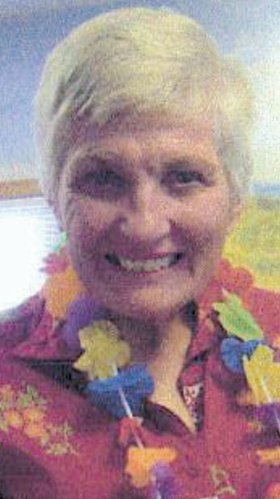 Judy Miller
Oak Creek
October 4, 1941 - February 8, 2012
Judy Miller, of Oak Creek, passed away peacefully Feb. 8, 2012, at the Doak Walker Care Center after a long battle with dementia. She was 70.
Judy was born Oct. 4, 1941, in Columbus, Ohio, to Emerson and Mildred (Snyder) Hunt. She was married to Robert "Bob" Miller for 42 years in Portersville, Pa., where they enjoyed a rural lifestyle. After Bob passed away in 2006, Judy moved to Steamboat Springs to be closer to her daughter Missy and son-in-law Steve.
In 2009, Missy and Steve finished building a home for Judy in Oak Creek, where she could be close to the Flat Tops and many of the outdoor activities she enjoyed. Judy loved to hike, ride horses, watch wildlife and travel to learn about history and culture. She had a passion for animals and nature, and she supported many conservation organizations.
Judy is survived by her three daughters, Missy Dressen, of Steamboat Springs, Cindy Dixon, of Jacksonville, Fla., and Heather Miller, of Kentucky; a brother, Craig Hunt, of Texas; and four grandsons. She was preceded in death by her husband, Bob; parents, Midge and Lou Hunt; and many of her beloved horses and dogs.
Cremation and memorial services are being handled by Yampa Valley Funeral Home in Steamboat Springs.