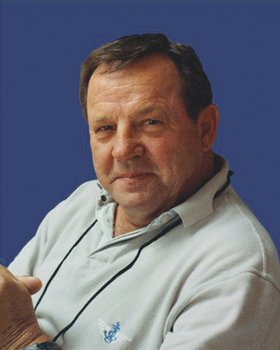 Daniel J. Len
unknown - August 6, 2012
Daniel J. "Danny" Len, 79, died peacefully at his home Aug. 6, 2012.
He was the owner of Danny Len Buick/GMC of Mount Dora, Fla., since 1979.
Danny was a native of Bay City, Mich., and moved to Central Florida from Midland, Mich. He was a member of St. Mary of the Lakes Catholic Church of Eustis, Fla., and loved fishing and hunting with his friends and family.
He is survived by his children, Bruce A. (Marie), of Eustis, Brian D. (Maribeth), of Steamboat Springs, Rodney J. (Mary Michal), of Grand Island, Raymond S., of Neptune Beach, and Michelle Len, of Oxford; brother, Leonard F., of Jackson, Miss.; and nine grandchildren, Andrea Lewis, Kyle Len, Matthew Len, Dana Marie Len, Gage Nicholas, Ryon Len, Alexis Len, Emily Nicholas and Zack Jones.
A funeral Mass was Aug. 11, 2012, at St. Mary of the Lakes Catholic Church in Eustis, Fla. In lieu of flowers, the family respectfully requests memorial gifts be made to a favorite charity of choice. Online guestbook available at www.hardenpauli.com.