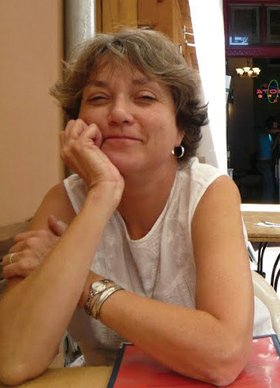 Cindy Maddox
Steamboat Springs
unknown - April 12, 2012
Cindy Maddox was born in 1950 in Sidney, Neb., and died at age 62 on April 12, 2012, in Steamboat Springs.
The third of four children, her family operated a wheat and cattle farm in western Nebraska. Cindy's brother Doug Schmale is the third generation on the family farm. Cindy grew up in this farming community, attending a one-room school and later high school in Sidney. She attended Hastings College on a full scholarship, graduating cum laude with a degree in music education. Music remained a vital part of her life.
The lives of Cindy and her husband, Bob, merged in 1972, where they met at a summer music camp in Evergreen. Bob worked in the kitchen, and Cindy was on the faculty. That meeting became a marriage that lasted almost 40 years, with sons Aaron and Hunter joining in along the way.
They moved to Steamboat in 1976 as a young and unemployed couple, thinking Cindy could work in restaurants and Bob perhaps could get on ski patrol. In the first of a string of amazingly serendipitous events, Cindy instead went to work for a law firm, and Bob became interested in real estate; that change of direction created the foundation for almost all of the things that took place in their lives together.
Their first home in Steamboat was a "miner's shack" on Oak Street, where they lived when Aaron was born in 1978 and when Hunter was born in 1982. The recession of 1985 allowed them to move into a much larger home on Douglas Street. They felt they were the luckiest people in Steamboat when they were able to build a dream home on a "Brigadoon" site on Soda Creek in 2000, where they resided together until Cindy's death.
Throughout the decades, Bob ran his appraisal firm, and Cindy ran her business of managing small governmental districts. However, they shared many larger enterprises throughout the years, including owning a motel, a couple of large apartment complexes and finally, the most rewarding and challenging of them all, Mountain Flight Service, which operated the locally based air ambulance service. It was the air ambulance business that merged and focused all of Cindy's talents while at the same time becoming the most rewarding personal experience of both of their lives.
Starting as a single-pilot, single-airplane operation, it grew to include a small fleet of King Air aircraft, six pilots and three full-time mechanics. On the night of Jan. 11, 2005, all that ended with the crash of one of the airplanes. That experience and especially the bitter aftermath formed a cloud over Cindy for years that was not lifted until October 2010.
In October 2010, the family, along with a small group of investors, bought the Snowy Range Ski Area near Centennial, Wyo. Cindy immediately rose to the challenge of "reclaiming an abandoned pirate ship." She fell in love with not only the small ski area but also the community of Centennial, making strong friends in town. The sadness of the Rawlins accident finally was leaving her as she jumped into the new enterprise, but what no one knew was that a cancer also was starting to grow in her body at the same time.
Although supported and nurtured by her Steamboat friends, she felt cheated out of the first season, having to endure the torture of chemotherapy, surgeries and radiation. But with all that behind and buoyed by a clear PET scan, she launched into season No. 2 with both feet. The place buzzed with construction projects, staff was hired, lifts were inspected, passes sold and with the season under way, Cindy was happily in her element.
In December 2011, Cindy felt the presence of what she called "Mr. T" — the tumors. Her cancer was back. During the ensuing months, and after failed attempts at chemotherapy, she and Bob decided to live the rest of their time together with dignity, calmness and without fear. She did all that and, in doing so, taught us all what courage and perseverance gives back as a gift. Her goal was to finish the ski season, and she made it to the last weekend before being forced by deteriorating health to return to Steamboat Springs. Cindy died at home April 12, four days after the close of the ski season, in her own bed overlooking Soda Creek and with her family surrounding her to the end.
Cindy loved Snowy Range and her many new friends in Centennial and leaves behind hundreds in Steamboat whom she loved and who shared her amazing talents, thoughtfulness and humor. She is survived by her husband, Bob; sons Aaron and Hunter; daughter-in-law Becky; grandson Charlie and another grandchild due in July; her mother, Zella Belle Schmale; brothers Neil and Doug; and sister Linda Schmale.
The Cindy Maddox Fund has been established at the Yampa Valley Community Foundation. The funds from this endowment will be used to further her favorite things — young athletes, music and random acts of generosity. Donations in her memory can be made online at www.yvcf.org or by funds payable to the Cindy Maddox Fund, c/o YVCF, P.O. Box 881869, Steamboat Springs, CO 80488.