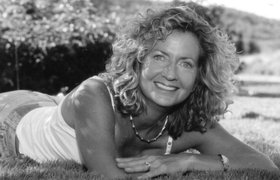 Gale passed away peacefully after a struggle with bone cancer. Her life's passion was her love of family and friends. She enjoyed working in her garden and loved flowers. In previous years, she was an avid skier. Gale always had two to three books on the go, but Conrad, Hannah and Connor were her first priority and love.
Gale is survived by her husband, Conrad; daughter, Hannah; son, Connor; aunts Midge Ball, Angie Weinman and Betty Ball; uncle, Dale Ball; stepmother, Sue Ball; sisters-in-law Grace Brown and Julie (Joe) Brown; and brother-in-law, Byron (Ellen) Brown.
Celebration of life will be at 11 a.m. Thursday at Strings Music Pavilion. Memorial donations can be made to Yampa Valley Medical Center Cancer Services, P.O. Box 883415, Steamboat Springs, CO 80488. For more information, call Yampa Valley Funeral Home at 970-879-1494.