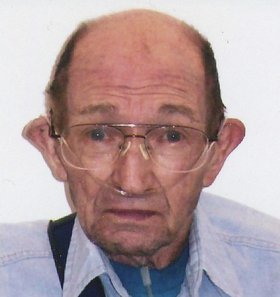 James Darrell McDaniel, of Palisade, passed peacefully at the Hospice Care Center in Grand Junction on June 8, 2011. He was 79.
Jim was born in Des Moines, Iowa, and worked for Armstrong Tire Co. there. In June 1950, he was married to Norma J. Hansen. Through this union were born two sons, Randy and Ronnie, and one daughter, Kristi. They all moved to Denver in 1961, where he worked for Gates Rubber Co. in the research and development department. He retired from Gates in 1992 and moved to Routt County, where Jim and Norma were later divorced.
Jim grew tired of the cold weather and moved to Palisade in 2007. He continued enjoying his hobbies of model trains, auto racing and crossword puzzles. He also was very grateful of the time spent with his family and, of course, his cats.
Jim is preceded in death by his parents, Guy and Doris McDaniel, his brother Denny McDaniel and great-grandson Kaleb Polniak. He is survived by sons Randy McDaniel, of San Luis, and Ronnie (Teri) McDaniel, of Phoenix; daughter, Kristi (Frank) Polniak, of Grand Junction; brother Dale McDaniel, of Washington, D.C.; sister Jeri (Ed) McDaniel, of Ankeny, Iowa; and ex-wife Norma McDaniel. He also is survived by 11 grandchildren and 13 great-grandchildren.
A memorial service is at 11 a.m. Monday at Martin Mortuary in Grand Junction. In lieu of flowers, donations can be made to Hospice and Palliative Care of Western Colorado, or to an organization of your choosing. The family invites you to sign Jim's online guestbook at martinmortuary.com.