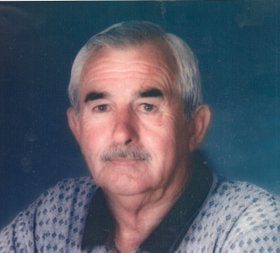 Doug was born April 26, 1936, in Bakersfield, Calif., to Lenore (Urie) and Martin Deyo and died May 20, 2011, in Craig. Doug moved to Craig in 1942. He graduated from Moffat County High School in 1959 and then attended Colorado A&M, which later became Colorado State University, where he graduated in 1959. Doug started teaching at Moffat County in fall 1959 and retired in 1990. He taught in elementary, middle and high school and the last five years was athletic director at Moffat County High School. He also coached football, wrestling and baseball at the high school and football at the junior high. Doug officiated high school and college football. He was chosen to work four Colorado high school football championships and two All State games. He also officiated wrestling and worked many state tournaments and was the floor director for the state wrestling tournament for several years. Doug was one of the most respected men in officiating in the state.
Doug married Patricia Ann Parks in Steamboat Springs on Dec. 26, 1957, and to this union two children were born, Michael and Steven. After Doug's retirement, he and Pat moved to Lakeside, Calif., where they bought their dream home on Lake Jennings and lived there until his passing. Doug was an avid golfer and a huge fan of the Denver Broncos and the Colorado Rockies.
Doug was preceded in death by his parents and oldest son, Mike.
He is survived by his wife of 54 years, Pat, His son Steve (Mary Lynn) and grandchildren Jason Phillips, Lyndsay Deyo and Kellan Deyo. He also is survived by nephews Lance Cooney, Andy Meach, Chris Cummings and Fred Cummings and by nieces Angie (Greg) Dawson, Kathy Cummings and Karen Lipscomb.