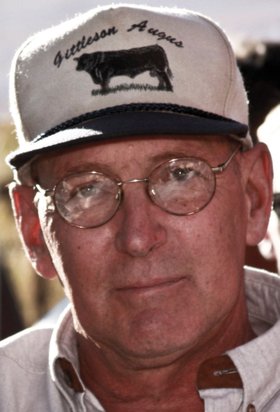 William "Bill" Thomas Scherar passed away peacefully in his sleep on June 24, 2011, at the Doak Walker Care Center in Steamboat Springs at age 61 after a three-year battle with brain cancer. Bill was born in Glenwood Springs on Feb. 10, 1950, to Raymond Clarence Scherar and Veda Marie Costanzo.
Bill is survived by his wife, Carolyn Scherar; son Douglas Scherar and wife, Kim; his stepchildren, David Van Winkle and wife, Patti, Bryan Van Winkle and wife, Cheri, Kim Weber and husband, Jason, Kim Gittleson and husband, Don, Lynn Wilhelm and wife, Missy, Rick Wilhelm and wife, Rebecca, and Adeline Wilhelm. Bill also is survived by three sisters: Donna Bratton and husband Jim, Patty Scarrow and husband Lindell, and Mary Montover and husband Joe. He also is survived by 19 grandchildren, three great-grandchildren, and many nieces, nephews, friends and people who loved him dearly.
Bill was preceded in death by his parents, Raymond and Veda Scherar, brother Raymond Joseph Scherar, who died at birth, and stepson David Wilhelm.
Bill graduated from Rifle High School and then went on to get his bachelor's degree in accounting from Western State College in Gunnison. After a short stint of being an accountant, he found his real talent and became a lifelong mechanic. Bill lived in Routt County for 36 years, where he enjoyed hunting, fishing, farming and ranching. He loved spending time with his family, including his wife, siblings, children, grandchildren, mules, and cows, which he considered family as well.
A memorial service was held at the Steamboat Springs High School auditorium conducted by Pastor Dave McKnight on Friday.
In lieu of flowers, donations can be made in the name of Bill Scherar to the Hospice at Northwest Colorado Visiting Nurse Association, 940 Central Park Drive, Suite 101, Steamboat Springs, CO 80487.