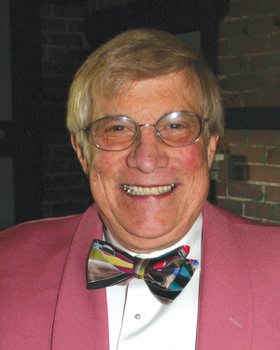 Irwin Lawrence Freiberger died Dec. 28, 2010, at age 75. "Fry," as his Boy Scouts named their Scoutmaster in 1961, was a visionary who gave his all to whatever he saw as his purpose.
In September 1982, Routt County became the home that Fry loved, a place where he and his wife, Harriet, would share 28 years. Having sold the insurance agency he'd built in Memphis, Tenn., Fry made new plans for Steamboat Springs. A heart attack in December 1983 concluded that effort, but not his life.
Every day that followed became a gift. His doctors and nurses became part of a support system that included the many friends who recognized his passion for living and his huge capacity for giving. True to the Scout Law, he "helped other people at all times." True to the teachings of Jewish tradition, his help almost always was anonymous.
One of his Hospice nurses, when treating him for the first time, captured the essence of her patient, observing, "He is a man who knows what he wants."
Son of Clarice and Irwin Lawrence Freiberger Sr., Fry grew up in Cleveland, graduated from Procter Academy in Andover, N.H., attended Babson Institute in Wellesley, Mass., and served in the U.S. Navy. In 1958, he moved to Memphis, where he married Harriet Krivcher. When daughter Jeri Wyn Freiberger was born in 1961, the new parents began their greatest adventure, ultimately their greatest source of pride.
Fry, at the time of his death, was in his 50th year as a registered adult Boy Scout. In Memphis, he served as Scoutmaster of Troop 25, as co-leader of his daughter's Girl Scout Troop, and on regional boards of Girl Scouts and Boy Scouts in Colorado, Steamboat Springs Troop 194 and the Board of Western Colorado Council. A member of Boy Scouts of America National Relationships Committee for two decades and a recipient of scouting's distinguished Silver Beaver and Antelope awards, Fry also earned the esteemed four beads of Woodbadge.
Leadership in other organizations included: Steamboat Springs Council for the Arts; American Legion; Hospice; Har Mishpacha; and Routt County Leadership Symposium.
Harriet will continue to reside in their North Routt home; his daughter, Jeri, in Arvada. They hope those who wish to honor Fry's memory will do so by helping someone in need. A summer celebration is planned.