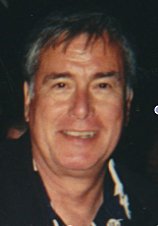 John Frazier Rawlings died Feb. 18, 2011, serenely and with grace, exhibiting the strength of character and quiet confidence he exemplified throughout his life.
John is survived by his true love and partner of 50 years, Sally Meyer Rawlings; sons Doug (Kay) and Greg (Elizabeth); and grandchildren Wilson, Cameron, Elena and Johnathan.
John and his brothers Peter, Gerry and Dick grew up in an Air Force family with their father, Gen. E.W. Rawlings and mother, Muriel. John was a graduate of Miami University of Ohio, where he and Sally met and married. He served in the Air Force before beginning his civilian career in Florida, which was to lead to a transfer to the West.
In 1974, John and his family of four left Florida and were among the wave of young families who moved to Steamboat Springs to find adventure and a wonderful way of life. He couldn't be an air conditioning salesman in the mountains, so with a hammer and a cloth tool belt, he was hired as a carpenter and then learned to be one. He restored the ancient Waneta Motel, the Pioneer Hotel and built and repaired many of Steamboat's homes. He worked hard, played hard and enjoyed many friends.
After Doug and Greg finished high school, John moved to Seattle, taking Sally away from Steamboat, to begin their next great adventure, which included more building, boating and a new hobby of restoring classic Volkswagen vans. The range of John's accomplishments includes an Air Force Commendation award and Past Commodore status of the Steamboat Springs Hobie Fleet and Seattle's Shilshole Bay Yacht Club.
John also is survived by brothers Peter and Dick; three sisters-in law; numerous cousins, nieces and nephews in Washington state, Hawaii, Virginia and New York; Beta Theta Pi fraternity brothers; and many friends. We'll all miss him, but his memories surround us.
John's family suggests gifts in his memory be made to the Tuberous Sclerosis Alliance, or find a young person to mentor and encourage.
A celebration of John's life is at 3 p.m. Sunday, Feb. 27, at Geek's Garage, 730 Lincoln Ave. in downtown Steamboat.