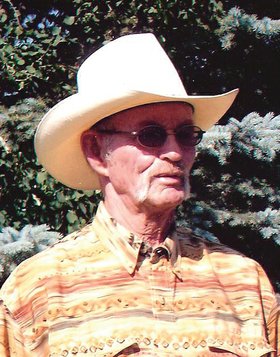 Donald Lee VanCleave passed away Feb. 22, 2011, with his family by his side. He was 75.
Don was born Dec. 4, 1935, to Chris and Anna Robinson VanCleave in Steamboat Springs, where he resided for the majority of his life. He graduated from Steamboat Springs High School.
He married Jeanette Podbev­sek in Glenwood Springs in 1957, and together they had six children. He later married Erna Cox in 1985 in Grand Junction.
Don worked construction much of his life and also worked in mining. He later was a State Farm insurance agent.
Don was a cowboy all of his life and an avid bowler who also enjoyed golf and skiing.
He was preceded in death by one son, Blake; two grandchildren, Holly and Sarah Dixon; sister Alice Rowley; and his parents.
Don is survived by four daughters, Ronda Worrall and Brenda (Kelly) Brown, both of Rangely, Tonya (Fairl) Dixon, of Parachute, and Cheri Burchett, of Trenton, Mo.; a son, Gary (Lisa) VanCleave, of Grand Junction; 19 grandchildren, 27 great-grandchildren; and sister Vera (Jake) Combs, of Kansas City.
Don also had a special relationship with Jurgen Bauknecht and his son, Dennis, of Karlsruhe, Germany; and Mike and Michelle Bauknecht and their daughters Sydney and Savannah, of Steamboat.
He was a good Samaritan and was very unselfish with his time, quietly helping others.
A service was held Feb. 26, 2011, at the Church of Jesus Christ of Latter-day Saints in Steam­boat Springs. Interment followed at the Steamboat Cemetery.
Memorial donations can be made to the Donald VanCleave memorial fund via Yampa Valley Funeral Home at P.O. Box 776090, Steamboat Springs, CO 80477. Call the Yampa Valley Funeral Home at 970-879-1494.