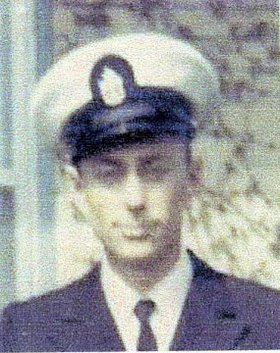 Bernie Janssen, 79, passed away Feb. 27, 2011, at his son's house in Missoula, Mont., from natural causes. He was surrounded by two generations of his family. Bernie was born in Chillicothe, Ill., to John J. and Carolyn Malze Janssen. After serving his country for 20 years in the Navy Seabees, including two tours of duty in Vietnam, where he received four Purple Hearts, he worked at Johnson Motors in Chicago as a machinist. In 1973, he moved his family to Montana and bought the Dirty Shame Saloon in Yaak, Mont. Later, he worked as an equipment operator and mechanic. He has been retired living the good life for the past 15 years.
On Nov. 21, 1963, he married the love of his life, Rae Jean Kennedy, and together they raised seven children. He enjoyed his life in Yaak, hunting and fishing countless hours. He helped develop and was the range master for many years at the Yaak Rod and Gun Club. Bernie was very proud of his service for his country with the Seabees and lives his life by the Seabee motto of "first in, last out." For more than 38 years, the Yaak was Bernie's home; his heart will forever remain there.
He was preceded in death by his loving wife Rae Janssen. Survivors include seven children: Bill Janssen (Sue), of Yaak, Jackie Bahde (Jeff), of Denver, Gary Janssen, of Missoula, Diane Townes (Ozzie), of Steamboat Springs, Cathy Sullivan (Eric), of Steamboat, Jim Janssen, of Seattle, and Joe Janssen, of Missoula. Grandchildren: Rick, Tyler, Taylor, Wendy, Brooke, Janie, Connor, Kameron and countless friends. All will miss this true American patriot.
Burial service will be at noon June 11 at the Troy Cemetery, followed by a reception at the Yaak Rod and Gun Club in Yaak.
The family suggests that donations in Bernie's name be made to Yaak Rod and Gun Club, P.O. Box 0000, Troy, MT 59935.