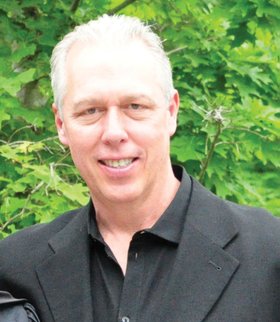 Harold Frank Rubinstein
unknown - August 12, 2011
Everybody loved Harry. You probably saw him around town. He was the tall silver fox in his uniform of black T-shirt, jeans and Merrells. He may have even flashed you his winning smile while calling you by name. He won the hearts of all he came across, even the nurses in his last days at the hospital.
Harry passed away Aug. 12, 2011, after complications following a heart procedure. It's especially hard for his family to believe because his heart was so big. He would have done anything for anybody, and if you had a couch or fridge moved over the last year, you know that personally.
Harry was the glue to the family, known to diffuse any tense situation with laughter. Harry, never one to take credit, was often the first to apologize and admit wrongdoing. He was the peacemaker.
His family and the Steamboat community will miss his wise advice, his listening ear, his big heart and his charming way.
Harry is survived by his wife, Gina; his son, Jason; his daughter, Jessica; his daughter-in-law, Melinda; his mother, Frances Blum; brothers Harvey and Mitch; and his parents-in-law, Carl and Edda Pecchio.
A memorial service in Harry's honor was Aug. 20, 2011, at the Steamboat Christian Center. A repast took place immediately following the service.
The family has set up a donation page for the American Stroke Association. Harry's memorial page can be viewed at www.bit.ly/steamboatharry.