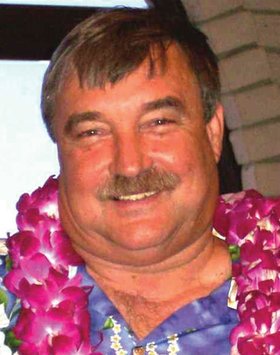 Stephen Watood
November 8, 1948 - July 31, 2011
Steve's soul passed unexpectedly July 31, 2011, after a peaceful day on his ranch on Trout Creek.
His 22 years in the Yampa Valley were spent building houses, coaching girls softball and boys baseball, and founding a successful satellite monitoring company. He is survived by his wife, Phyllis; twin brother, Ralph; sister, Jackie Boren; daughters Julie Kline (Pete) and Heidi Paxton (Bobby); sons Todd, of Escondido, Calif., and Matthew, of Oak Creek; and five grandchildren.
Steve's love of the outdoors brought him to the Yampa Valley during the late 1980s and eventually led him to settle here. He was born Nov. 8, 1948, in Long Beach, Calif., to Rita and Frederick Watwood. Raised in the construction industry, Steve studied architecture and learned every aspect of home building to the point he earned the nickname MacGyver for his knowledge and problem-solving skills. As times changed and with the help of a few great engineering minds, American Millennium Corp. was founded. This company continues to live on with 26 employees at its headquarters in Golden.
Steve's passion for coaching, friends and family will be missed by all who were touched by his life. In lieu of flowers and in memory of Steve's coaching passion, please volunteer your time or make a donation to any organization that benefits youths. The Steve Watwood Memorial Fund has been established at the Rocky Mountain Elk Foundation, 5705 Grant Creek Road, Missoula, MT 59808.